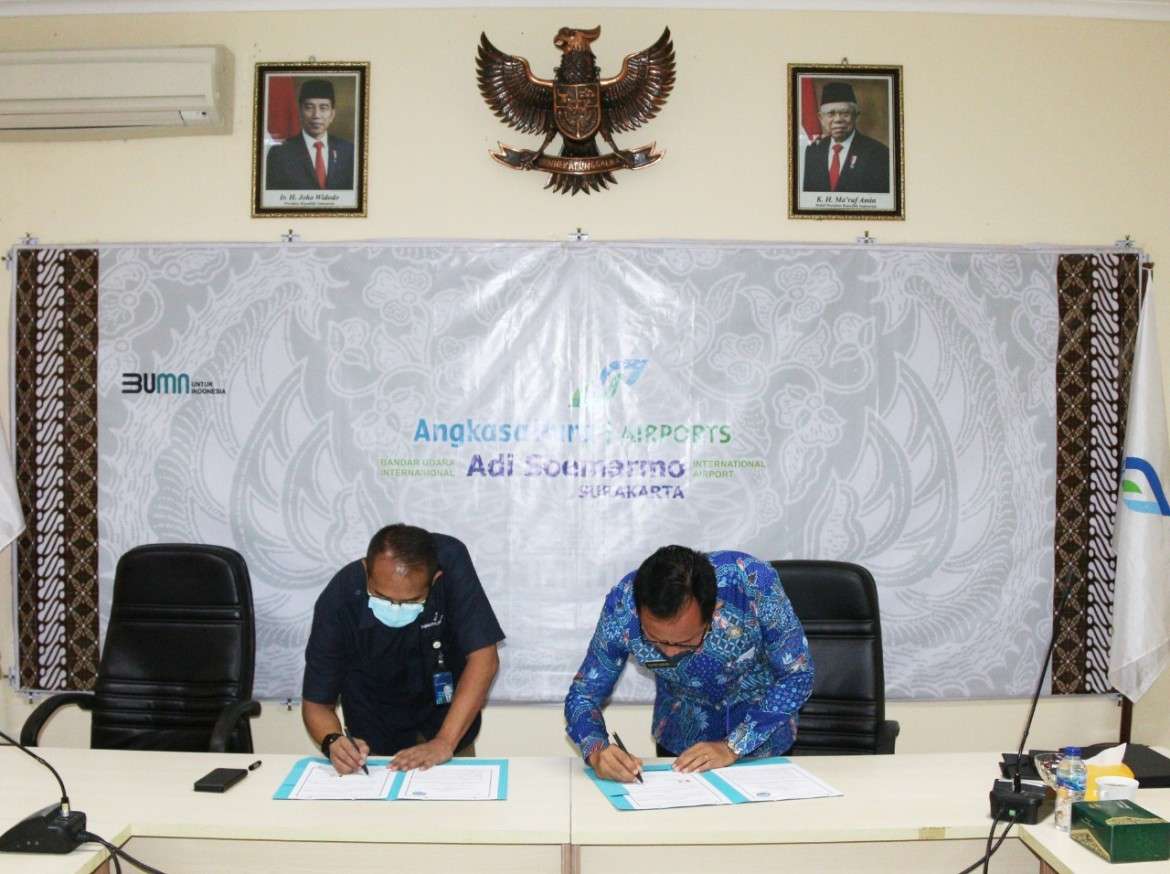 Boyolali (10/2) - Efforts to increase awareness and prevent the abuse and illicit trafficking of Narcotics and Narcotics Precursors, PT. Angkasa Pura I Adi Soemarmo Airport agreed to sign a Memorandum of Understanding with the City National Narcotics Agency (BNNK) of Surakarta.
" This effort is to support the Government in Indonesia's drug-free program. Efforts made to prevent the circulation of narcotics and illegal drugs, especially those through Adi Soemarmo Airport," explained Yani Ajat Hermawan as a General Manager of PT. Angkasa Pura I Adi Soemarmo Airport.
Yani Ajat added that the signing of the understanding includes a cooperation agreement, the scope of the cooperation agreement includes Prevention, Eradication of Abuse, Circulation of Illegal Narcotics and Narcotics Precursor.
On the same occasion the Head of the City National Narcotics Agency (BNNK) AKBP. Drs. Triatmo Hamardiyono also explained that Adi Soemarmo Airport is the main door for people entering and leaving the Surakarta area, so it is very necessary to have interdiction activities to anticipate the entry of prohibited goods or drugs. And to be able to realize this program to prevent the distribution of Narcotics, it requires synergy between the City National Narcotics Bandan (BNNK) Surakarta and PT. Angkasa Pura I as the management of Adi Soemarmo Airport.