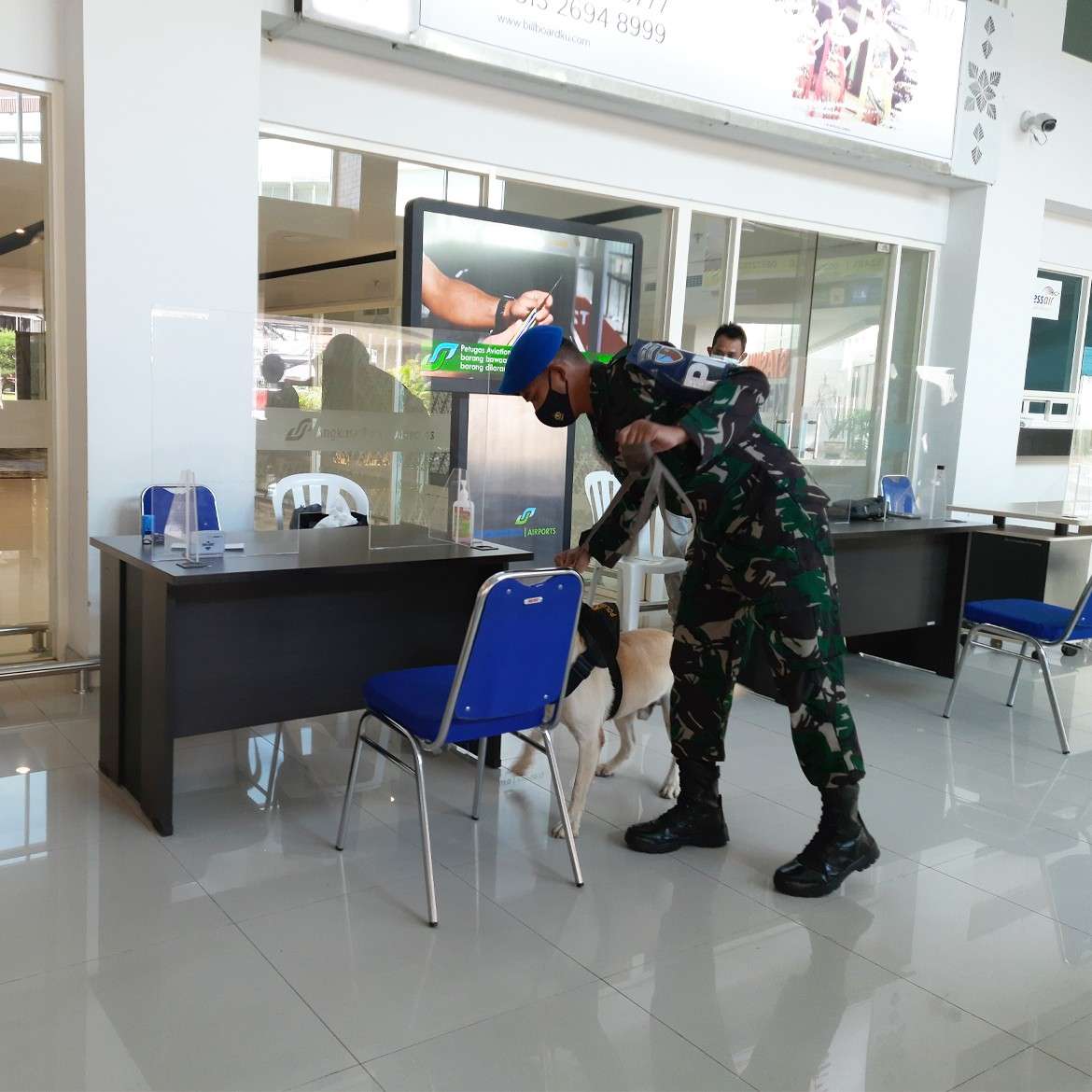 After the bombing in the house of worship areas in Makassar, Adi Soemarmo Airport and the joint team from Adi Soemarmo air force base increased security and vigilance in all areas.
" Avsec Adi Soemarmo International Airport along with a joint team from Adi Soemarmo air force base who dispatched the Dog Brigadier (Brigan) conducted an inspection at the airport terminal. This examination is carried out to be more vilgilant after the bombing in the area house of worship in Makassar, considering that the airport is a vital state object," explained the Airport General Manager Adi Soemarmo Yani Ajat Hermawan.
The joint team includes Airport Aviation Security, Security, Dog Brigadier (Brigan) and The Army's BKO. Apart from inspections at the Airport Terminals, inspections also conducted on the Cargo and Airport Parking Areas.
Yani Ajat also explained that his part would also increase inspections at vehicle posts that would come to the airport areas, in the parameters, accuracy in inspection accordance with standard operating procedures for people or officers and vehicles entering the airside areas.