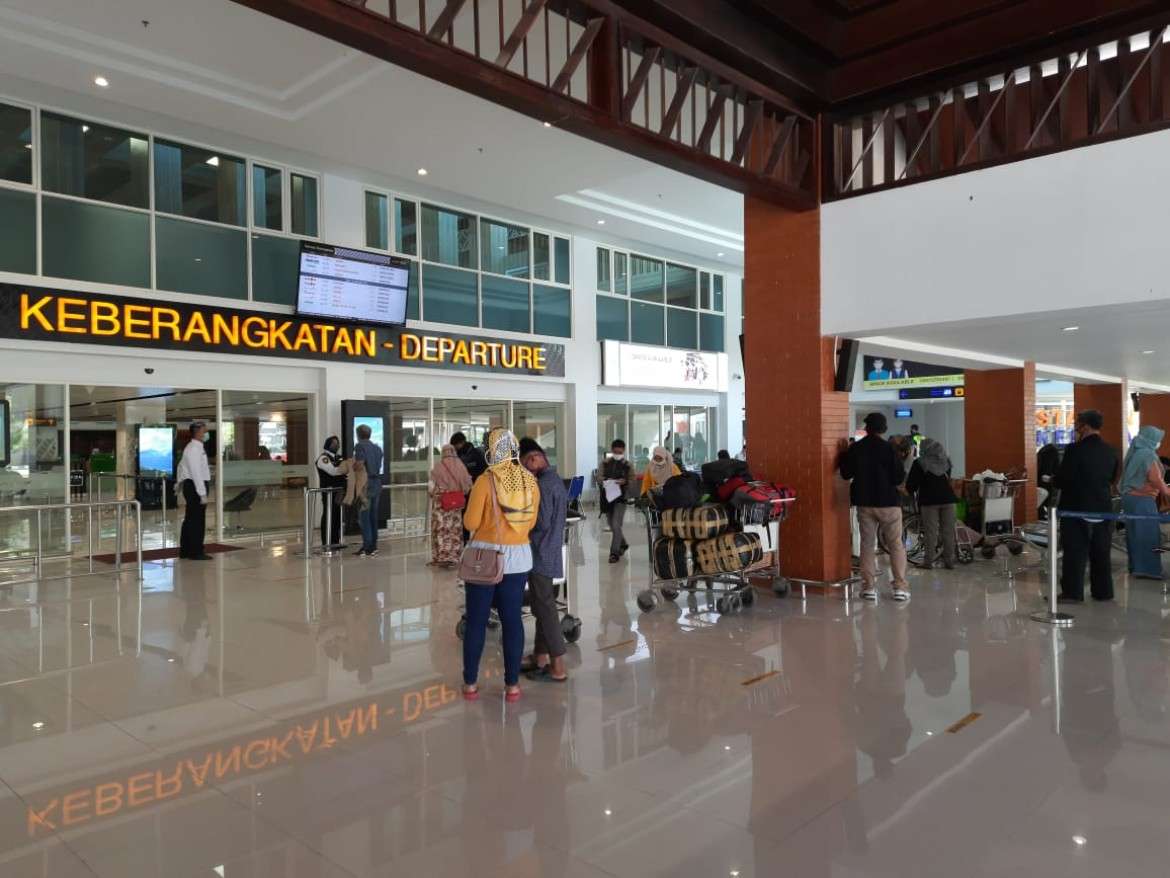 Boyolali - At the age of 57 years, Angkasa Pura I celebrates its birthday in the middle of the pandemic. By taking a theme "The Spirit Of Rebound" Angkasa Pura I made this year a moment for the revival of company that was hit last year due to the Covid 19 pandemic.
At this moment Angkasa Pura I launched the 57 Years Logo of Angkasa Pura I and the launch of the AKHLAK Angkasa Pura I mars song, where AKHLAK (Trustworthy, Competent, Harmonious, Loyal Adaptive and Collaborative) is a new value for the Company that adjusts to its core values the Ministry of BUMN.
" In accordance with the commitment to get up from the Covid 19 pandemic, this year Angkasa Pura I is optimistic through a business portfolio development strategy as a form of sustainable corporate transformation by emphasizing the role of subsidiaries, especially non-aeronautical businesses, "explained Yani Ajat Hermawan as a General Manager of Adi Soemarmo Airport.
Yani Ajat also explained that the President Director of PT. Angkasa Pura I Faik Fahmi also made this moment to launch a new business portfolio for its subsidiaries, namely Angkasa Pura Logistik and Angkasa Pura Support as a symbol of the strengthening of the role of the subsidiary in contributing to the development of the Angkasa Pura I business as a group.
The new business launched by Angkasa Pura Logistik is SIAP! Express, the delivery service by door-to-door integrated. With the launch of this Angkasa Pura Logistik express courier service, Angkasa Pura Logistik's logistics services are more complete and integrated, which previously included Regulated Agent, Total Baggage Solution, Warehousing and Distribution Services, Freight Forwarding, Cargo Terminal Operators and Air freight.
Meanwhile, Angkasa Pura Support launched its newest business in the field of facility Service PeponAja.com. This business is a cleaning solution for household and office facilities that comes with health protocols that are more hygienic, fast, economical and safe. PanggilAja.com can be accessed through the website www.panggilCallAja.com. Currently PanggilCallAja.com is present in 6 (six) cities in Indonesia, namely Denpasar, Semarang, Surabaya, Jakarta, Yogyakarta and Makassar.
In the future, Angkasa Pura I will still launch a new subsidiary business with potential partners as a form of the Group's business portfolio development strategy. Meanwhile, one contribution to the economy of local communities is through the CSR program.